Although I've not explicitly mentioned it here on my blog, I moved from London to Llanberis, North Wales back in October. The two places could hardly be more different, and I've enjoyed having a project, Manic Strain 8a, which is walking distance from my house rather than a 4 and a half hour drive as it was previously with my first 8a, The Cider Soak. This certainly makes it easier!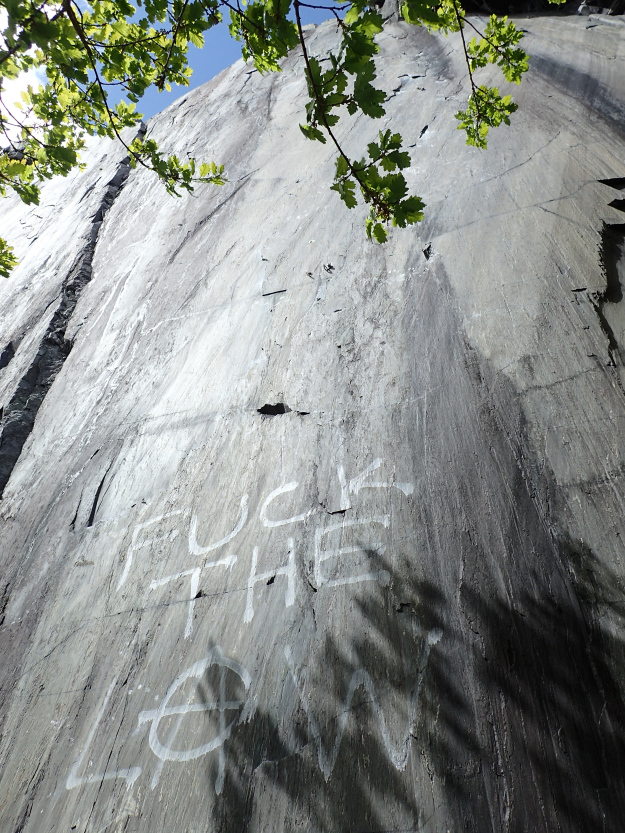 Manic Strain, found in Vivian Quarry, just opposite the Comes The Dervish slab, is the epitome of slate climbing. It features moves I've never even done before, in particular a bizarre pinky finger lock which you have to hang off in order to make a foot movement, as well as a big rock-over on a small but good edge for which stiff shoes help a lot.
I had to be resourceful to get this done. Being on the shorter end of the spectrum is quite unhelpful between the first and second bolts. It took 3 sessions to even work out a sequence for this move, and I jealously watched Will and Dan easily use lower, better feet which their extra reach made accessible. In the end my sequence involved a high left foot and then a weird kind of drop knee. The amazing thing is that when I got the body position completely perfect, it didn't feel hard at all. But if I was off by just a fraction the move felt impossible.
Practising this move to really solidify the muscle memory was crucial, and so I decided to go there on my own, put a rope down from the top, and do some self-belayed climbing. I've never done this before, so I also had to figure out how to actually do it. Steph Davis' article was very useful, since it has photos showing how the chest harness is meant to look. I was of course very careful and cautious at first, but this is a technique I'm glad to have learned, I'm sure it will be useful in the future.
Another obstacle was a 4th bolt which was hanging out and wobbling slightly, which you're also pretty likely to fall onto. Not confidence-inspiring! If you did fall onto it and it failed, a ground-fall would be on the cards.
I talked to Glyn Hudson, who had re-bolted it a few years back, and he told me that at the time he hadn't realised that he'd been given a pretty blunt drill bit. This meant he had to push quite hard to drill the holes, and so the holes were probably a little too big. Fortunately he was keen to get back there and sort it all out, and he very kindly spent a wet afternoon on Wednesday doing a full re-bolt so the route is now safe. Thanks a lot Glyn.
On my successful attempt today, I tried really hard to be in the moment and focus on each move I was doing. I'd set myself the arbitrary goal of doing it before I go away for 3 weeks this evening (a bit of time in London, then 2 weeks trad climbing in Lewis & Harris!) So this was basically my last opportunity for a while. I've definitely failed many times on redpoint attempts when under time pressure, so I was pretty pleased that I managed to find the right head space to focus on the climbing rather than the sending. Obtaining this presence of mind is something I see as a really powerful tool to become a better climber.
Manic Strain hasn't had many ascents so I'm hoping this post will encourage a few more people to get down there!